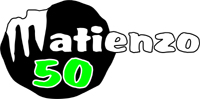 Matienzo - 50 Years of Speleology
Introduction (15/3/09)
Modern caving and speleology first started in Matienzo in the 1960s, first with small groups of locals and then with organised expeditions. British involvement started in 1969 and has continued up to the present, now augmented with cavers from other countries.
In 2010, we're celebrating 50 years of speleology in Matienzo with a number of events, memorabilia and a substantial book. Further details and invitations to contribute to the publication are to be found here on the Matienzo Google Group.

Update (1/5/2010)
Celebrations for the 50th anniversary of organised caving have already started with 3.8km of new cave passage surveyed during the 2010 Easter trip!

A Matienzo all-day event has been organised by Andy Pringle at the Dalesbridge Centre, Austwick on Saturday June 12th. Throughout the day there will be talks about many aspects of Matienzo caving - the beginnings, the future, diving, archaeology, equipment, geology, etc. Other attractions include displays of photos and surveys, speleological activities and stalls. A buffet meal will be laid on in the evening and the event will finish off with a band and stomp. A bar will be available all day. There is plentiful camping space.
Prices: Day time - £7; buffet - £7; stomp - £7 or all three for £20.
Tickets are available from Jane Chilton (NILTOBYCHILTON@sky.com) Andy Pringle 01229 821408 andrew.pringle415@btinternet.com or Steve Martin big_stevemartin@hotmail.com
Programme for June 12th (uploaded 4/6/10)
10:00 Setting up displays in Maple Room.
11:00 Bar open
12:00 -17:00 Presentations
17:00 Judging the Tortilla Making Competition
17:00 Band setting up on stage.
18:30 to 19:30 Food served
19:30 Raffle
Between 20:00 & 23:00 Two sets from band.
01:00 Bar closes

The Fiesta in Matienzo has been organised for August 7th and 8th and includes a BBQ, Dances, Displays of Surveys and Photos, Old Photos of Matienzo, Duck Race, Caving Games, Underground Trips, Tortilla Competition, Childrens Games, Photo Competition, Football Match and Tug of War. Needless to say, bars will be running non-stop. Anyone who's had a connection with Matienzo caving over the last 50 years is very welcome.
More details from juancorrin@matienzo.org.uk. Posters advertising the events are available in Castellano and English and there is a photographic competition poster.
The Matienzo book (dual language, 320pp) is well advanced. Publication date is August 7th, 2010. More details.
Matienzo 50 - Dalesbridge event, 12th June 2010
An excellent day and evening was had by all. The bar ran out beer but, by then, the beer drinkers had probably had enough!
Thanks are due to all the following people who made the event so enjoyable.
Facilities
Jon Beavan (JJ) gave a discounted rate for the event. Thanks also to the very helpful members of the Dalesbridge staff.

Overall organisation & liaison with Dalesbridge & the blues duo
Andy Pringle
Ticket Sales
Andy Pringle
Jane Chilton
Steve & Sue Martin
Dave Ryall
Johnny Latimer
Tony Brocklebank
Equipment
Les Williams - loan of Hidden Earth radio mic
Andy Quin - loan & setting up of PA from Lancaster Uni
Tortilla Competition
Jane Chilton and the entrants.
Presenters
Juan Corrin - Matienzo Intro: Geography, Caves & Prospects
Lank Mills - How it all started
Johnny Latimer - Earby pump demonstration
Phil Papard - Cave Diving
Andy Quin - Geomorphology
Pete Smith & Steve Martin - Archaeology
Memorabilia Sales
Penny Corrin
Display
Juan Corrin (cave posters)
Lank Mills (old photos)
Dave Milner (poster hanger)
Raffle
Organised by Jenny Corrin & James Carlisle with prizes donated by
Bernies - walking poles, multi tool, multi tool + torch, Bernies bags x2.
Inglesport - Wookey Hole book
Pearson's the Butchers (Ingleton) - 2 x £10 vouchers
Wheatsheaf (Ingleton) - bottle of wine
New Inn (Clapham) - 2 x bottles of wine
Bunkhouse/Cider Bar (Clapham) - bottle of wine
Dalesbridge - helmet and elbow pads
NPC - 10 nights at Greenclose
Shepton Mallet - 8 nights at the Mineries (possibly 6 nights)
Orpheus - 6 nights at their hut (possibly 8 nights)
Red Rose - 2 x Easegill surveys
Sue & Steve Martin - Jim Eyre cartoon (for separate highest sealed bid)
Jenny Corrin, James Carlisle, Nigel Dibben, Jane Chilton, Johnny Latimer
+ other individual prizes. (Sorry if you're not mentioned.)
Entertainment
DCC - Derbyshire Dodgers Fluffies (World Tour)
And, of course, thanks to all who attended - about 80 during the day and over 100 in the evening. If you have photos of the event, I'm sure others would appreciate seeing them on the Internet. Please either email me (juancorrin@matienzo.org.uk) some photos or send a link to any you might put up on Flickr or FaceBook, etc. If you're a friend of Bill Booth on FaceBook you may have seen some already!
The event raised over £1000 for the Fiesta in Matienzo - an unconfirmed set of figures can be seen here.
A video of some of the events through the day can be seen here.
JSC 15/6/2010; 3/2/2011
Matienzo Fiesta - August 7th / 8th
The Derbyshire Fluffies are performing at Matienzo, so we'll need a bit of time to mentally prepare ourselves for that. You might also like to consider the Tug of War, where a bit of physical preparation and team building might be in order. Terry Whitaker is organising this for the Saturday afternoon at 5 - 7pm. The protocols and rules (in English and Spanish) can be seen here.
The England-Spain football match is on for Sunday, 8th August at 5pm. Steve Martin is organising this and the rules are here y aquí
A summary account of the 2 day carnival can be seen here, with all known links to photos and other resources.